World class solar power platforms
What happens when an entire organization works well together? Efficiencies soar. Output increases. Goals are reached. From solar cells to software, each system is designed to interact perfectly, delivering powerful results and exceptional value.
Turn-Key Systems for Business and Public Works
Each piece of our installations is built to interact with the next, producing high  efficiencies for long-term reliability and measurable returns. From hardware and to energy management , Sun Pacific Power Corp systems provides solutions that simplify going solar.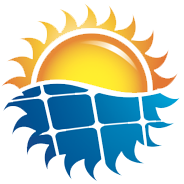 Power Your Bottom Line
Integrating solar solutions as part of your organization's energy future just makes sense. Sun Pacific Power Corp can help you reach your profitability— goals.